The vacuum of space is a harsh environment with phenomena that can degrade and destroy the materials used to fabricate satellite communications, sensing, and telemetry technology. Over the decades the development of space technology has led to the establishment of space qualifications and methods of design and manufacture that yield space-grade components and systems that can withstand the rigors of space.
Overview of Space Qualifications
A strict set of space qualifications have emerged that include design and fabrication methods that yield "space-grade" components. Space-grade components must meet a rigorous process of controls that include individual screening and qualification of components and materials. The documentation and quality control process extends to each stage of material supply, sourcing, manufacturing, and assembly. Space qualification also involves conformance to a wide range of military and aerospace standards that are specific to the type of component and intended application.
The facilities and technicians that work on space-grade components must also meet quality and training standards. For instance, facilities that produce space-grade components for the US government must meet AS9100 quality standards. Technicians working on space-grade components assembly often require training to the IPC J-STD-001 standard for soldering and electrical assembly for space, and IPC-610 Class 3 for soldering electronic assemblies.
The Difference Between Class H and K Certification (MIL-PRF-38534)
For "Space Level" RF components, screening and quality conformance inspections dictated in MIL-PRF-38534 and MIL-STD-883 are required. Where Class H (standard military level) screening doesn't require a complete test or inspection routine, Class K requires 100% testing for the entire routine applicable to the component being screened. In the case of RF components, this means that Class K requires additional 100% meeting of radiographic, pre burn-in electrical, particle impact noise detection (PIND), and nondestructive bond pull test/inspection requirements beyond Class H.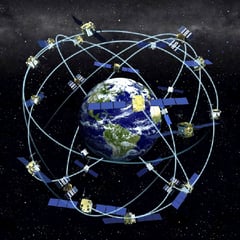 Though this may sound like just a few more tests or inspection stages, it is actually a large hurdle for many companies, as there are less than 20 Class K certified facilities in the world. API proudly owns and operates two such facilities that are certified to MIL-PRF-38534 Class H and Class K. This will be an increasingly valuable resource as the emergence of New Space technologies both rely on traditional space qualifications for some critical use cases, and the innovation and greater use of space technologies continues to trend.
Read more about the nuances of space qualification for traditional and New Space technology in API's new whitepaper Space Diversification Requires Space-Grade & New Space RF Component Strategies.