Since their inception, defibrillators have been instrumental in curbing Sudden Cardiac Arrest (SCA) globally. Thanks to those wonderful inventions: there are now lesser reports of SCA-influenced deaths around the world.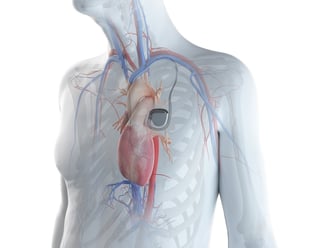 That brings us to the height of defibrillators: Implantable Cardioverter Defibrillators (ICDs).
ICDs are particularly remarkable because they're internally placed within patients. That way, they neutralize shocks to the heart faster.
The only downside to ICDs so far is the "technology mishaps." At the slightest inference with any electromagnetic device, ICDs malfunction.
Good news! Currently, there is better technology that can assist ICDs. That technology is APITech's EMI Filter Assemblies.
APITech's EMI Filter Assemblies for Implantable Defibrillators
On the request of her customers, APITech supported ICD programs with her custom-engineered EMI filter interventions. Those interventions had since been saving countless lives.
What Does the EMI Filter Do?
APITech's EMI filter assemblies protect ICDs from all externally-sourced electromagnetic interferences – from smartphones and even larger electromagnetic devices. That's not all; the assemblies also ensure that ICDs only work when they ought to.
How so?
APITech's only uses highly-reliable filtering components when producing her EMI filter assembly. Specifically, APITech only uses any of the three components below: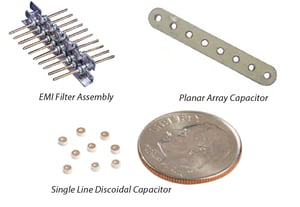 Multi-pin filter assemblies
Single-line discoidal capacitors, or
Planar array ceramic capacitors for its custom designs

As such, the assemblies are high-quality and readily enhance the protection of ICDs against EMI/RFI instability. Moreover, they have been tested and proven effective in reducing the risk of arrhythmias in SCA patients.
Lastly, for better efficiency, APITech added some vital features to its EMI filter assembly. Here are some of those features:
MRI compatibility
Mixed loading
High voltage capable of surviving external defibrillation exposure
Are APITech's EMI filter assemblies safe?
Yes, they are safe. APITech's filter assemblies fulfill all standard performance requirements. Some of these requirements include:
Thermal shock
Voltage conditioning
Customized transient/pulse testing
Dielectric withstanding voltage
Insulation resistance
Besides, all APITech's EMI filter assemblies are USA designed and produced in our state-of-the-art manufacturing facility in State College, Pennsylvania.
Overall, APITech's interventions for ICDs are not only vital presently, but they are also models for next-generation ICDs.